Attorneys
Kay Caballero
Executive Director
William Wells
Associate Director
LeaAnn Kidd
Staff Attorney
Justin Plescha
Staff Attorney
Paralegals
Michelle Vigil
Office Manager/Paralegal
Nicole Lopez
Paralegal
Anna Flores
Paralegal
Evangelina Gurrola
Paralegal
Staff
Selena Garcia
Receptionist
Michael Pompa
Receptionist (Levelland Office)
Terri McNeely
Bookkeeper
Kay Caballero
Kay Caballero is the Executive Director and Managing Attorney of the Legal Aid Society of Lubbock, Inc. Kay started at the agency in 2002 as a staff attorney and was promoted to Director in 2003. During her tenure, Kay has expanded the agency from an office with two attorneys covering only Lubbock County to its current capacity, providing services to twelve counties, including Bailey, Cochran, Crosby, Floyd, Garza, Hale, Hockley, Lamb, Lubbock, Lynn, Terry, and Yoakum counties. Several years ago, Kay lost a client in a domestic violence situation. Following this tragedy, Kay and the District Attorney established the Domestic Violence Taskforce to exchange information and ideas to deal with the overwhelming problems of domestic violence.
Kay served on the Texas Access to Justice Commission and is on the Lubbock County Bar "Access to Justice Committee," a program that works to assist local pro se litigants. Kay has also worked diligently to collaborate with other local agencies in innovative ways to increase and improve services including receiving a federal grant to create a new project in Hockley County, the RIO Project.
Prior to law school, Kay worked at Texas Tech University in the department of Institutional Research for more than a decade. She returned to Law School later in life with a desire to use the practice of law to help women and children.
Kay lives in Lubbock with her husband of thirty plus years. She spends her weekends enjoying time with her family – especially her four grandchildren.
LeaAnn Kidd
LeaAnn Kidd obtained her undergraduate degree at Midwestern State University with a double major in history and psychology. Then, she took some time off of school to work in the oil field. Lea attended Texas Tech School of Law and graduated in 2018.
Lea lives in Lubbock with her family and spends the majority of her off time spoiling her three rescue dogs.
Justin Plescha
Justin received his undergraduate degree from Baylor University where he majored in history with a minor in criminal justice. Then, he went to Texas Tech School of Law, and graduated in 2020, as well as getting his Master's of Business Administration from Rawls College of Business.
Justin lives in Lubbock and spends his free time with family, friends, and playing ball with dog.
Michelle Perez-Vigil
Michelle Perez-Vigil is the Office Manager/Paralegal at Legal Aid Society of Lubbock, Inc. Her background includes working for the Justice of the Peace and for the District Attorney's office. She has a passion for the work she does. To make a difference in a person's life is the ultimate gratification.
She is a mother of 4 wonderful children and a proud Gigi to Ayden Jakobi, her grandson. She likes to travel. Her hobbies include playing softball, kickball and watching her kids play sports. She is their biggest fan!
Nicole Lopez
Nicole Lopez is a Paralegal here at the Legal Aid Society of Lubbock, Inc. She has worked with this agency for 7 years now and says she loves it!
She is the proud wife of Anthony and has two wonderful kids that mean the world to her. The oldest child is Steven, who is twenty-one, and she has a little girl named Bella who is nine!
"I love my job because everyone shares the same vision and is dedicated to the mission. This truly creates a family environment where everybody is there for each other," – Nicole
Anna Flores
Anna Flores does the intake interviews for Legal Aid Society. She has been working for Legal Aid Society for 5 years and is extremely happy to be a part of this agency.
She is a single mother of 3 wonderful kids.
"I am so excited to work with such awesome people and witness all the great things this agency does." -Anna
Evangelina Gurrola
Evangelina Gurrola is one of the receptionists here at Legal Aid Society of Lubbock and has been with the agency since March 2020. She has been in the legal field for 7 years. She enjoys helping people here at Legal Aid Society of Lubbock.
She enjoys spending time with her family.
Selena Garcia
Selena Garcia is the Receptionist for Legal Aid Society of Lubbock, Inc. Selena started with the agency in 2017. Being a Receptionist, she hears the client's stories first and sees the faces first, and she wouldn't want it any other way because she loves that she can help families and victims of domestic violence.
She is married to Ray, has a beautiful daughter, and two stepsons. Selena loves spending time with her family and that's why she loves what she does at Legal Aid Society of Lubbock.
Terri McNeely
Teresa McNeely (Teri) Lubbock born and raised but Traveled for work for 36 years and came back to Lubbock in 2001. Bookkeeper with 40 years of office management and bookkeeping experience with meticulous attention to detail and expertise across multiple industries. Worked for an Investment firm for 20 years and started work for Legal Aid Society in October 2020.
Married to Bruce McNeely for 14 years who works for Covenant LTAC as a Respiratory therapist and proud grandparents of 14 grandchildren.
Michael Pompa
Micheal graduated from South Plains College with an Associate of Arts
Spend 6 years in the marines
Married and have a daughter
From Levelland and live in Levelland.
Attending the University of North Texas
Legal Aid Society of Lubbock, Inc. is a community organization supported by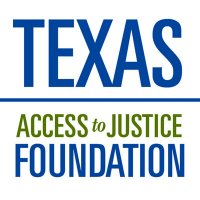 Because Everyone Deserves Justice
Legal Aid Society of Lubbock, Inc. is a registered 501(c)(3) organization.